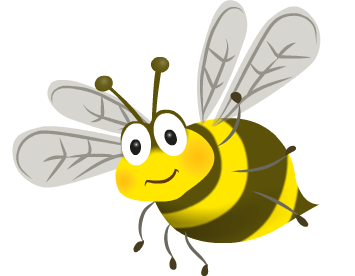 Money, money, money!
Check below to see charges which will occur throughout the year with regards to school trips, including residential trips, and special days planned by us to enhance the curriculum.
If for any reason, you have difficulties meeting these payments, please feel free to make an appointment to see Miss Webster to discuss payment options.
FUTURE ORGANISED TRIPS – EXPENDITURE for 2019- 2020
The costs have been estimated as some of the trips have yet to be booked!
TERM

RECEPTON CLASS

AUTUMN

Colour & Shape

Fire-station Trip = £8.00

SPRING

Jolly Postman

Springtime

Cookery Ingredients = £5.00

Book Fair – opportunity for you and your child to purchase books!

Farm Visit = £11.00

SUMMER

Bugs Life

Beach Trip = £10.00Bye Bye Picnic = £3.00
TERM

YEAR 1 & YEAR 2

AUTUMN

Food Glorious Food

Tasting Week = £5.00

Goodwood Farm Visit = £11.00

Year 2 Ukelele Lessons = £10.00 (12 Weeks)

SPRING

Hot & Cold

Marwell Z00 = £20.00

Book Fair – opportunity for you and your child to purchase books!

SUMMER

Get Moving

Beach Trip = £10.00

Year 1 Owls About Town = £4.00
TERM

YEAR 3 & YEAR 4

AUTUMN

The Vikings

Chichester Planetarium (yr3) = £10.00

Swimming (yr4) = £60.00

Christmas Pantomime Southsea = £8.00

Year 4 Drumming Lessons = £ 10.00 (12 Weeks)

SPRING

Communication

Book Fair – opportunity for you and your child to purchase books!

Amberley Chalk Pits = £16.00

SUMMER

The Romans

Kayaking = £6.00

Fishbourne Roman Palace = £16.00

Lodge Hill one night Residential Trip (Friday – Saturday) = £100.00
TERM

YEAR 5 & YEAR 6

AUTUMN

The Victorians

The History Man = £6.00

Astronomy Roadshow (yr. 5) = £6.00

Christmas Pantomime Southsea = £8.00

SPRING

Europe

Pizza Express Trip = £10.00

Book Fair – opportunity for you and your child to purchase books!

SUMMER

Britain Since 1930's

Tangmere Museum Trip = £12.00

Kayaking = £6.00

YEAR 6 ONLY – Chessington leavers' trip = £30.00