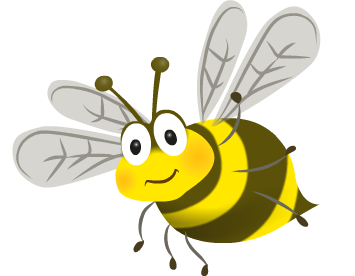 The National Curriculum
The National Curriculum is divided into four Key Stages that children are taken through during their school life. Targets defined in the National Curriculum are assessed at the end of each Key Stage.
What are Key Stages?
The Key Stages

EYFS

Age 2-5
Nursery & Reception

Key Stage 1

Ages 5-7

Years 1 and 2

Key Stage 2

Ages 7-11

Years 3, 4, 5 and 6

Key Stage 3

Ages 11-14

Years 7, 8 and 9

Key Stage 4

Ages 14-16

Years 10 and 11
Therefore at Aldingbourne, EYFS is our reception class, Key Stage 1 includes our Year 1 and 2 classes and Keay Stage 2 includes our Years 3,4,5 and 6 classes. They move onto Key Stage 3 when they move to secondary school. We often call reception, year 1 and 2 'the infants' and Years 3,4,5 and 6 'the juniors'.
What is the EYFS?
The Early Years Foundation Stage (EYFS) sets standards for the learning, development and care of children from birth to 5 years old. All schools and Ofsted-registered early years providers must follow the EYFS, including childminders, preschools, nurseries and school reception classes. Our Early Years setting follows the curriculum as outlined in the 2021 statutory framework of the Early Years Foundation Stage (EYFS). The EYFS framework includes 7 areas of learning and development that are equally important and
inter-connected. However, 3 areas known as the prime areas are seen as particularly important for igniting curiosity and enthusiasm for learning, and for building children's capacity to learn, form relationships and thrive.
The prime areas are:
Communication and language
Physical development
Personal, social and emotional development
The prime areas are strengthened and applied through 4 specific areas:
Literacy
Mathematics
Understanding the world
Expressive arts and design
See below for a link to the Statutory Framework for the Early Years Foundation Stage.
What is the National Curriculum?
State schools in England must teach a range of subjects according to targets set by the National Curriculum. This was established in 1989 to ensure the same standards of teaching and learning across the nation. The version of the National Curriculum currently taught in state schools was introduced in September 2014, with English and maths coming into force for all year groups from September 2016.
The National Curriculum covers learning for all children aged 5-16 in state schools, and sets out:
Curriculum Subjects - Which subjects should be taught.
Programmes of Study - The knowledge, skills and understanding your child should be taught in each subject (according to your child's age).
Attainment Targets - so that teachers can measure how well your child is doing in each subject
See below for a link to the Primary National Curriculum....