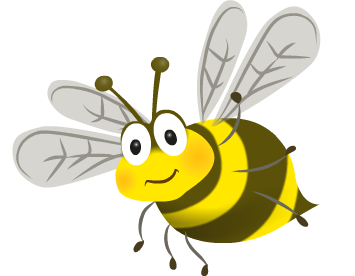 Our Reading
This area of our website is brand new and currently under construction by our Year 6 website editors in collaboration with our reading ambassadors. We will be excited to launch this area of our website on World Book Day in March.
Reading at Aldingbourne
At Aldingbourne Primary School we aims to promote a personal love of reading for all children. Children will become fluent and confident readers whilst engaging with a stimulating range of texts from a variety of genres in both fiction and non-fiction. Through this curriculum, children will develop and nurture the essential skills of word reading and comprehension.
Love of Reading
Here at Aldingbourne Primary School we want to encourage a 'love of reading' attitude. There are many ways in which we encourage a love of reading.
Children have free choice to pick a reading book from their book corner
We have teachers who love reading and have (at least!) a daily storytime
We have a focus on reading across our curriculum.
We encourage children to read books from home
We celebrate World Book Day each year with a theme.
We hold Book Fairs/Book swaps
We have a class reading scrapbook for the children to share books they have enjoyed reading with their peers
We have a weekly reading raffle for children who have read lots at home. Winners choose a book from the school book vending machine!
Helping your child with reading
Reading with your child is vital.
Research shows that it is the single most important thing you can do to help your child's education. It is best to read little and often, so try to put aside some time for it every day.
Think of ways to make reading fun - you want your child to learn how pleasurable books can be. If you are both enjoying talking about the content of a particular page, linger over it for as long as you like.
Books are not just about reading the words on the page, they can also present new ideas and topics for you and your child to discuss.
Supporting At Home:
Reading at home at least 3/4 times per week. (5 times a week will qualify your child for entry to our weekly reading raffle!)
Practice your Felicity phonics homework in Reception and Yr 1!
Find phonic sounds in the everyday environment.
Find reading opportunities
Note any reading your child does in their reading diary.
Ask questions to improve comprehension.
Opportunities to read in 'real life' contexts.
Read to them and with them!
Make reading important.
Discuss the text with them to encourage interest.
Check out our 'Reading Videos' on Busy Bee TV for further support and ideas
Choosing Books for and with your child
Click on our sub-menu to the right to find out about book recommendations for your child's age group. Each page is packed full of a selection of recommended titles chosen by experienced teachers and librarians.
You could also browse these useful websites to visit to help your child find a book they enjoy:
https://www.booktrust.org.uk/books-and-reading/our-recommendations/
https://lovereading4kids.co.uk
https://www.booksfortopics.com/