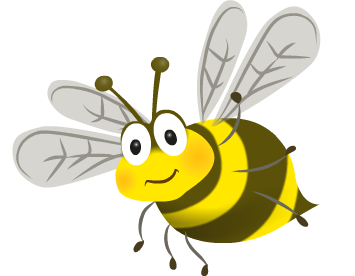 Our House Captains
Our House Captains are in year six and each captain was voted in by their other house team members in an election, after preparing a speech. In Friday assembly the House Point Cup is awarded to the house team that has earned the most house points during the week, and the house captains come out in front of the school (with their house teddy!) and collect the cup on behalf of their team. On Junior Sports Day if you have any worries you can always ask the house captains and they will be very supportive. We asked all of our House Captains why they are pleased to be a House Captain.
DRAKE HOUSE CAPTAINS
Our Drake house captains are Tom and Anna.
Tom: "I want to make sure no one in my house team feels out of place. I will make sure that the people who are not as good at sports are relaxed and comfortable on sports day."
Anna: "I think I will be a good house captain because I want to be supportive and I am really kind and helpful."
NELSON HOUSE CAPTAINS
Our Nelson house captains are Fenn and Alena.
Fenn:"I will let every one have a fair go at sports day and I will lead every one to victory. GO NELSON!"
Alena:"It was my dream since reception to become a house captain and I feel I am capable of cheering my team along."
HOOD HOUSE CAPTIANS
Our Hood captains are Fin and Issie.
Fin: "I think I will be a great House Captain as I can lead Hood and teach the year threes to be as good as us!"
Issie: "I think I will be great House Captain, I will make the year threes welcome so they don't feel nervous.I also come from a sporting background so I think I can lead hood to victory!"
RALEIGH HOUSE CAPTAINS
Our Raleigh house captains are Maia and Luca.
Maia: ''There have been so many great house captains and I want to carry that on.I will be positive in victory or not and support everyone in their decisions!"
Luca:"I think that i will be a good house captain because it has been my dream and I think that I can make all the year threes great."