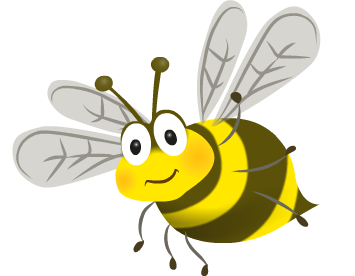 20 Need-to-know Facts About Aldingbourne
ALDINGBOURNE SCHOOL
20 things you need to know about our wonderful school
Our last Ofsted was in 2017 and we were judged to be GOOD or BETTER in all areas.
We are a rural village primary school with a PAN (pupil admission number) of 210. Currently we have 212 children on roll, 110 boys & 102 girls.
We have 9 teaching staff, 11 teaching assistants, 2 office staff, 1 premises manager and 2 cleaners.
The school is a National Support School (NSS) and the Headteacher is a National Leader in Education (NLE).
Within the school 7% of our children (15, 9 boys and 6 girls) qualify for pupil premium. This is made up of 2% FSM (Free School Meals) and 5% other. 7% of our children (14) are on the SEND (special educational needs & disability) register and a further 1% of children (2) have English as an additional language (EAL).
In 2019 we achieved the following results (Red represents National Average Score)

Key stage 2

Reading Met 73% (73%)

Reading High Attainers 33% (27%)

GPS Met 80% (78%)

GPS High Attainers 27% (36%)

Writing Met 87% (78%)

Writing High Attainers 6% (20%)

Maths Met 90% (79%)

Maths High Attainers 43% (27%)

Reading, Writing, Maths 73% (65%)

RWM High Attainers 6% (11%)

Average Scale Scores

Reading 107 (104)

Maths 107 (105)

GPS 107 (106)

Key stage 1

Reading Met 77% (75%)

Reading High Attainers 19% (25%)

Writing Met 74% (69%)

Writing High Attainers 3% (15%)

Maths Met 74% (76%)

Maths High Attainers 16% (22%)

Reading, Writing, Maths 74% (65%)

RWM High Attainers 0% (11%)

The % of expected progress made from KS1 to KS2

Reading -1.2 children made progress from KS1 to KS2

Writing -2.6 children made progress from KS1 to KS2

Maths +1.2 children made progress from KS1 to KS2

We scored 93%(82% NA)in the Year 1 phonics screening test.
In the Foundation Stage 87%(71% NA)of children achieved Good Level of Development (GLD).
Attendance for 2018 – 2019 was 96%
We adopt a creative ALPS style curriculum, which means we cater for all types of learners, visual, auditory and kinaesthetic. Our teaching styles are dynamic, creative, meaningful and exciting for the children. Our children love learning!
We have a full complement of Governors who are very supportive and effective in their roles.
We have a very active PTA who raise lots of money each year. Last year they raised £10,000 which contributed towards updating our wonderful ICT suite.
We have the most amazing school grounds which includes a giant castle and pirate boat, a rambling route around the entire field, a science garden, a reading bus, a swimming pool, a percussion playground, a tunnelling system, the most magnificent climbing rock and a funky 1950's diner! This year we are installing a Mile A Day Track.
As a school we offer a wide range of after-school clubs. For example rugby, gymnastics, drama, art, dance, newspaper, kurling, gardening and lots lots more!
Phonics is a strength of the school and the Headteacher and Reception Class teacher have written a phonics scheme which has been published by Harper Collins and is used worldwide to teach phonics effectively.
The school has strong links with the University of Chichester, the local community and we work closely with other schools from West Sussex, Hampshire and East Sussex.
In our last OFSTED Aldingbourne school was described as a 'fun place to be!' OFSTED wrote 'There is a buzz about the school-a happy vibe that spills out from every child and every classroom.' We agree with this and we believe that Aldingbourne School is a fun and safe place to learn lots of new exciting things!
This year our new priorities are:-
Priority One – In KS 2 to achieve a higher number of Greater Depth (GDS) writers
Priority Two - In KS 1 to achieve a higher number of pupils reaching Greater Depth (GDS) in Reading, Writing and Maths
Priority Three - To ensure all pupils and staff are supported in their mental health and well-being.
Priority Four – To ensure CPD enables staff to feel confident in current practice and to ensure ALL policies and procedures are truly embedded.
20. Our school mission statement states that…
…we are learning to Bee the best that we can Bee!
To find out even more information about our wonderful school, read our School Evaluation Form below.......